Automated deployments on-premises
Deploy complex web and service applications on-premises with Octopus Deploy, to both Windows and Linux hosts.
Windows Hosts: Tentacle
For Windows hosts, Octopus uses a light-weight agent called Tentacle - because an Octopus has many Tentacles! Tentacle allows Octopus to transfer files, deploy applications, and run scripts on the remote host, securely.
Easy to install
Tentacle ships with an easy MSI installer, a wizard to connect it with Octopus, and installation can be fully automated. You'll have your first Tentacle up and running in seconds.

Polling or Listening
Different network scenarios call for different communication modes. In Listening mode, the Tentacle connects to your Octopus server on a TCP port. In this mode, your Octopus Server is the TCP client and the Tentacle itself is the TCP server. In Polling mode, these roles are reversed.

Secure, even across the internet
Connections between Octopus and Tentacle are encrypted using TLS, and authenticated using client and server X.509 certificates. This means you don't have to rely on sharing passwords between each side, they can be on different Active Directory domains, and you're guaranteed that only your Octopus can command your Tentacles. Octopus and Tentacle pass hundreds of PCI-compliance audits at our customer's sites every year.
Linux hosts: Secure Shell (SSH) and SFTP
To deploy to Linux and other Unix-like OS's, Octopus can speak SSH instead. SSH is the standard secure remote login protocol, and is probably already running on your Linux hosts.
SSH Deployments
Octopus works with any standard SSH server, so long as bash and some basic tools are available. SFTP is used to transfer packages and other files to the target.
No Active Directory requirement
Deploy to local machines, machines in a DMZ, or across the internet.
All Windows Server editions
Tentacle runs on Windows Server 2003 SP2 and up, including 2008, 2012 and 2016.
Most Linux's
CentOS, Fedora, Ubuntu, RHEL, openSUSE and more.
Creating happy deployments at more than 25,000 companies, including: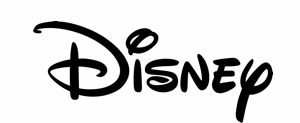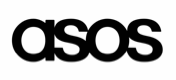 Shout out to @OctopusDeploy for making their software so easy to work with. Just upgraded a 2 year out of date instance and migrated it to a new server and it worked with no effort beyond what their documentation said to do.

Alex Dent
@DevOpsDent
We've been overhauling our internal infrastructure and back-end systems over the past month, including a move back to full @OctopusDeploy deployments; rediscovering how nice it is to have a platform-agnostic orchestrator that can deploy practically anything, anywhere ❤

Nicholas Blumhardt
@nblumhardt
Tools like @OctopusDeploy can be great in enabling culture change, we've been able to scale and improve our configuration story since we started using it https://buff.ly/2JyRmTY

Niel Chalk
@_neilch
Give your team a single place to release, deploy and operate your software.
Octopus Server
Octopus on your infrastructure.
Free for small teams, no time limits.
Download
Octopus Cloud
Octopus hosted by us.
Free 30-day trial.
Get started