Advanced deployment patterns
Octopus is built for real-world deployments, with support for patterns that minimize application downtime.
Rolling deployments
When deploying to many machines, Octopus can perform a rolling deployment, deploying to one machine, then another, and another, waiting each time for the deployment to succeed. You can even modify the window size - deploying to 3 machines in parallel for example.


Elastic environments
Have Octopus automatically deploy the application to new machines that are provisioned as part of a cloud auto-scale.
Blue/green deployments
For load balanced applications, deploy to a subset of inactive servers, then swap them for the active servers.
Environment provisioning
If you're deploying to the cloud, you can provision the environment as part of the deployment, giving you fully immutable infrastructure and ensuring your deployments are repeatable.

Recurring Scheduled Deployments
Ensure the latest version of your project is in the hands of QA testers every morning. Set the deployment time, timezone and even factor in daylight saving considerations.

Creating happy deployments at more than 25,000 companies, including: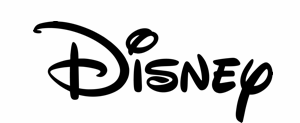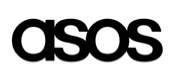 Shout out to @OctopusDeploy for making their software so easy to work with. Just upgraded a 2 year out of date instance and migrated it to a new server and it worked with no effort beyond what their documentation said to do.

Alex Dent
@DevOpsDent
We've been overhauling our internal infrastructure and back-end systems over the past month, including a move back to full @OctopusDeploy deployments; rediscovering how nice it is to have a platform-agnostic orchestrator that can deploy practically anything, anywhere ❤

Nicholas Blumhardt
@nblumhardt
Tools like @OctopusDeploy can be great in enabling culture change, we've been able to scale and improve our configuration story since we started using it https://buff.ly/2JyRmTY

Niel Chalk
@_neilch
Give your team a single place to release, deploy and operate your software.
Octopus Server
Octopus on your infrastructure.
Free for small teams, no time limits.
Download
Octopus Cloud
Octopus hosted by us.
Free 30-day trial.
Get started