Automated deployments to Azure
Octopus is the easiest way to automate the deployment of complex applications to Microsoft Azure.
Easily deploy multiple Azure solutions in a single release
Most Microsoft Azure services support simple deployments via a Git push, FTP upload or right-click, "Publish..." from Visual Studio. But these are designed to publish isolated components - a single Azure website, a single Cloud Service, and so on.
What happens when your application gets bigger? Perhaps it consists of an Azure Service Fabric service, and an Azure website in front of it? And perhaps the Azure website is actually deployed to multiple regions. Or perhaps your solution also involves some Amazon Web Services components, and something running on a VM. Suddenly your deployment looks much more complicated!
With Octopus, you can bundle all of these services together into a single release, deployed at the same time. You can ensure they happen in the right order, with the right settings for each environment, and even deploy applications that make use of multiple clouds. It's the easiest way to tame complex Azure and non-Azure deployments.
Multiple cloud regions
Specify your deployment steps once, then have them deployed to multiple cloud regions.
Deploy non-Azure services too
Mix in steps that deploy to AWS or on-premises, or that pause for human intervention.
Azure China and Germany
Octopus supports other Azure environments like China, Germany, US Gov, etc.
Creating happy deployments at more than 25,000 companies, including: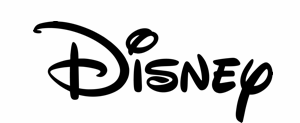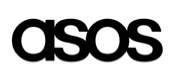 Shout out to @OctopusDeploy for making their software so easy to work with. Just upgraded a 2 year out of date instance and migrated it to a new server and it worked with no effort beyond what their documentation said to do.

Alex Dent
@DevOpsDent
We've been overhauling our internal infrastructure and back-end systems over the past month, including a move back to full @OctopusDeploy deployments; rediscovering how nice it is to have a platform-agnostic orchestrator that can deploy practically anything, anywhere ❤

Nicholas Blumhardt
@nblumhardt
Tools like @OctopusDeploy can be great in enabling culture change, we've been able to scale and improve our configuration story since we started using it https://buff.ly/2JyRmTY

Niel Chalk
@_neilch