You can now assign a static IP address to your Octopus Cloud instance! This opens up new possibilities for simplifying and securing your configuration, for example:
Connect to Listening Tentacles within your infrastructure from the Cloud
Whitelist the static IP address of the Octopus server in your network configuration
Allow connections to Linux or Unix SSH targets from the static IP address only
To activate your Static IP address today, log in to your Octopus Account, select 'Change Billing' and pick a plan with the new option to purchase a static IP address for $10 per month, as shown below: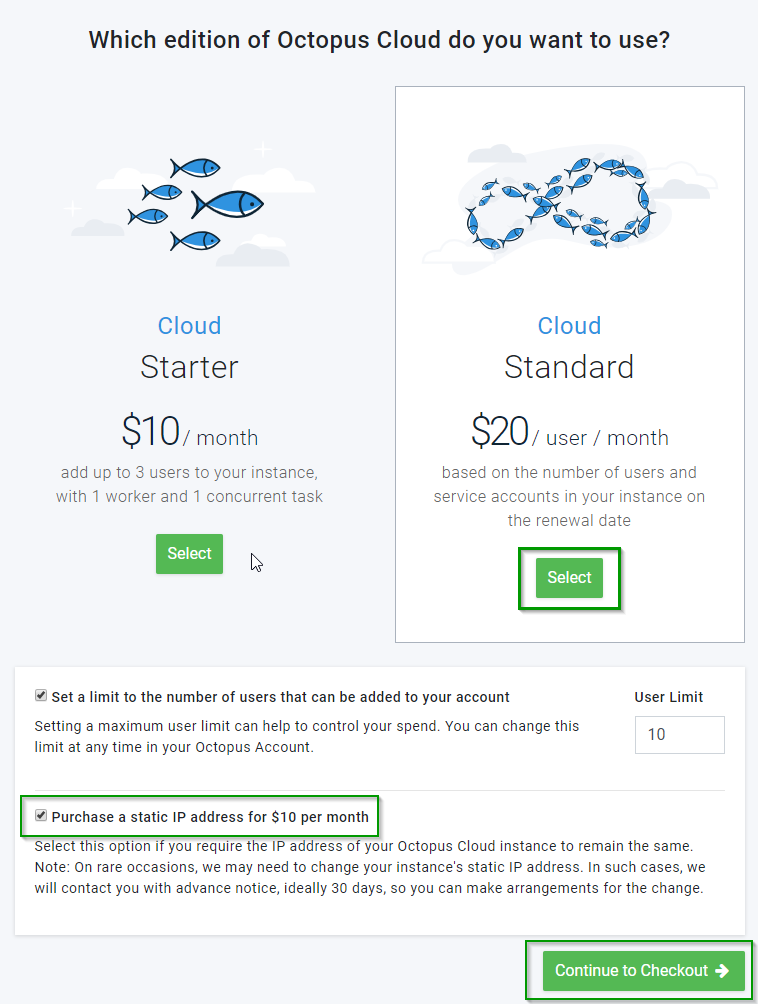 With this new feature, we're happy to improve the convenience of Octopus Cloud and reduce your networking and infrastructure hassles.
Happy Cloud Deployments!