Deploy X.509 certificates
Octopus Deploy provides the ability to securely store and manage your X.509 certificates for use in any of your projects.
Store your X.509 certificates in Octopus
Once you buy or issue an X.509 certificate, store it in Octopus. Octopus can manage all your certificates, keeps them encrypted, and allows you to use them from deployments.

Certificate expiry notifications
Never let another certificate expire on your watch again. Easily see when certificates expire, and receive alerts when your certificates are due to expire within 20 days.
Manage your HTTPS bindings
Octopus can automatically install and bind your certificates to your IIS websites as part of deploying your applications to IIS. Support for Java application servers coming soon.

Windows Certificate Store
Use steps in Octopus to automatically install your X.509 certificates to the Windows certificate store, or (soon) Java keystores.

Use certificates from scripts
Octopus can make certificate properties available for you to use within your custom deployment scripts. You can get certificate properties like the public key, private key, thumbprint or subject name and use them from within your script. PowerShell scripts can even get easy access to the X509Certificate2 object.

Creating happy deployments at more than 25,000 companies, including: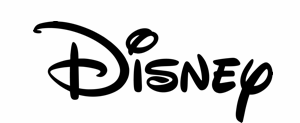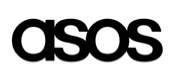 Shout out to @OctopusDeploy for making their software so easy to work with. Just upgraded a 2 year out of date instance and migrated it to a new server and it worked with no effort beyond what their documentation said to do.

Alex Dent
@DevOpsDent
We've been overhauling our internal infrastructure and back-end systems over the past month, including a move back to full @OctopusDeploy deployments; rediscovering how nice it is to have a platform-agnostic orchestrator that can deploy practically anything, anywhere ❤

Nicholas Blumhardt
@nblumhardt
Tools like @OctopusDeploy can be great in enabling culture change, we've been able to scale and improve our configuration story since we started using it https://buff.ly/2JyRmTY

Niel Chalk
@_neilch
Give your team a single place to release, deploy and operate your software.
Octopus Server
Octopus on your infrastructure.
Free for small teams, no time limits.
Download
Octopus Cloud
Octopus hosted by us.
Free 30-day trial.
Get started