Automated Docker container deployment
Octopus is the easiest way to orchestrate the deployment of applications that use a mix of Docker containers and traditional deployment models.
Docker containers are a fantastic way to package an application along with all of the dependencies it needs to run, and systems like Kubernetes and Docker Swarm make managing and scaling clusters of Docker containers easy.
Octopus adds a layer of orchestration on top of that, allowing you to create releases of your solution that involve a mix of traditional applications/deployment targets as well as Docker containers. Any significant application will involve a mix of applications within containers, applications and services outside of containers, and infrastructure and people that need to be interacted with during the deployment.
Predictably deploy Docker images
Build your container image once, and use Octopus to deploy it to a test environment, then promote that same image to production when you finish testing - ensuring what you deploy to production is what you just tested. Octopus can fetch images from any Docker registry, including Docker Hub, Azure Container Services and AWS EC2 Container Services.

Docker Host
Octopus can deploy directly to Docker Hosts if you aren't using a Docker cluster manager, which is useful for test environments. Octopus can handle Docker networking, deploy containers, and start and stop containers.

Kubernetes
2018
Deploy your container images to Kubernetes-managed cluster. Have your say on the Octopus Kubernetes RFC..

Creating happy deployments at more than 25,000 companies, including: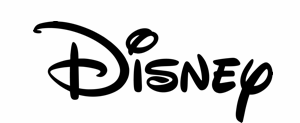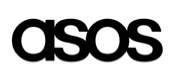 Shout out to @OctopusDeploy for making their software so easy to work with. Just upgraded a 2 year out of date instance and migrated it to a new server and it worked with no effort beyond what their documentation said to do.

Alex Dent
@DevOpsDent
We've been overhauling our internal infrastructure and back-end systems over the past month, including a move back to full @OctopusDeploy deployments; rediscovering how nice it is to have a platform-agnostic orchestrator that can deploy practically anything, anywhere ❤

Nicholas Blumhardt
@nblumhardt
Tools like @OctopusDeploy can be great in enabling culture change, we've been able to scale and improve our configuration story since we started using it https://buff.ly/2JyRmTY

Niel Chalk
@_neilch
Give your team a single place to release, deploy and operate your software.
Octopus Server
Octopus on your infrastructure.
Free for small teams, no time limits.
Download
Octopus Cloud
Octopus hosted by us.
Free 30-day trial.
Get started