Installing the Octopus Deploy server only takes a few minutes, and the installation wizard will guide you through the whole process. You'll just need a SQL Server database handy.
Download
The Octopus Deploy server installer should be downloading now. If it doesn't work, try this direct link.
If you are new to Octopus Deploy, check out our getting started guide. If you prefer a visual guide, check out our training videos.
If you are upgrading from an older version of Octopus, be sure to follow our upgrading guide.
The installation wizard will ask you for a license key. Please fill in the form below to start a free 30-day trial.
We're here to help if you need us, and we'll respect your privacy if you don't.
Don't bother me We won't contact you at all, except to send your trial license key.
---
Getting started email series We'll send useful emails that walk you through your first deployment and teach some of the more advanced concepts in Octopus, to help you make the most of your trial. Recommended for people new to Octopus Deploy.
Tell me when new releases are available We'll email you once a month about new releases and product announcements.
I'd like to talk to an expert One of our continuous delivery architects can walk you through your first deployment and share best practices. We'll email you to arrange a time that suits.
That's all we need. When Octopus Server finishes downloading, run the installer and it will guide you through the rest of the installation.
During the Octopus Server set up wizard, you will ask for a license key. You'll find your key below. We also emailed it to you:
We're here to help
At Octopus Deploy, deployments are what we do: we do one thing and we like to think we do it well. We'd love to help you be successful with Octopus. If you get stuck at any point along the way, please contact our friendly support team.
If you prefer documentation, our getting started guide is the best way to learn about how to install Octopus and deploy your first application.
Happy deployments!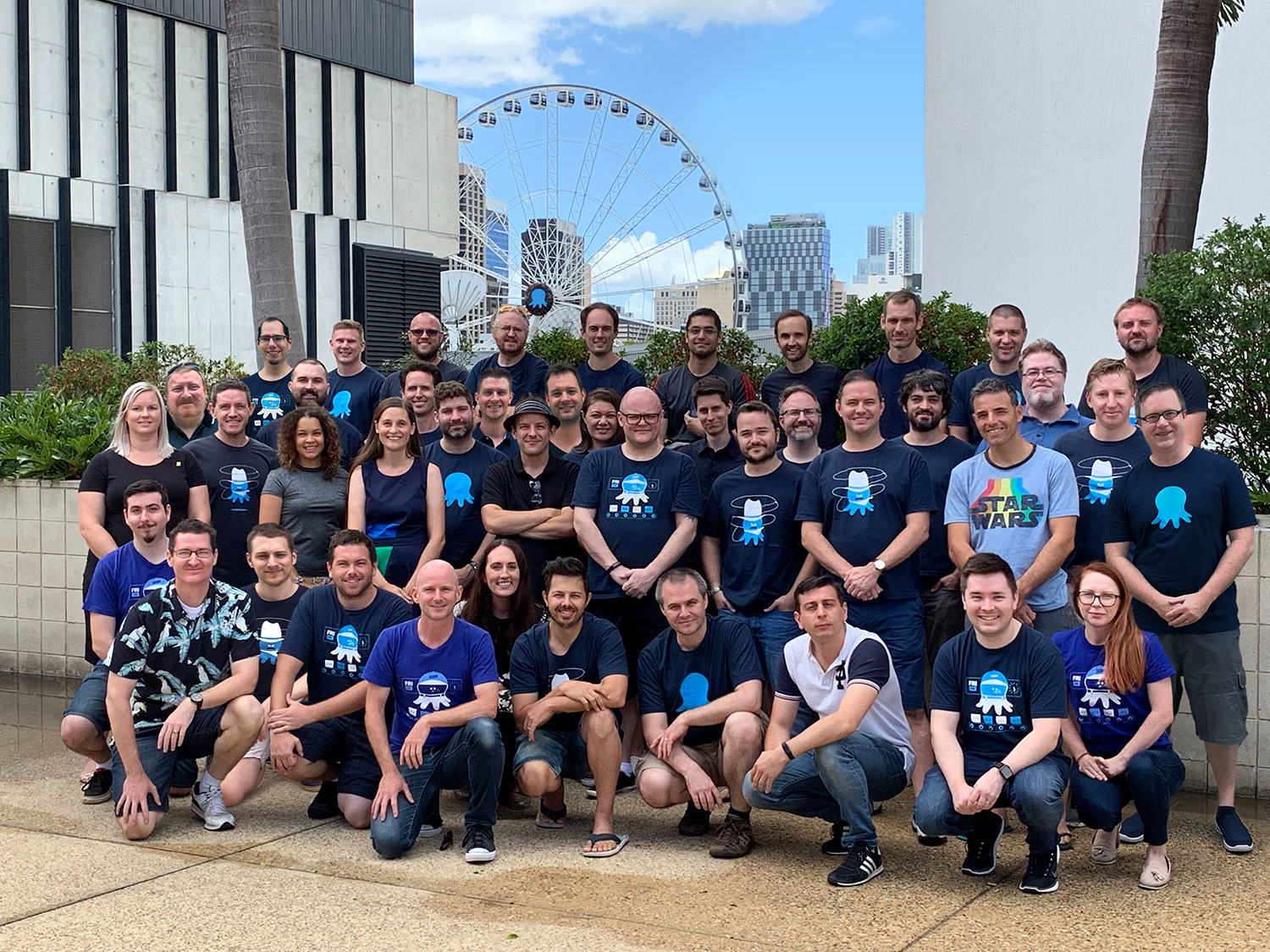 The Octopus Deploy team in Brisbane, Australia, 2019.