Error trying to render: Octopus.Public.Web.App.ContentManagement.Schema.HeaderWithForm
Octopus.Public.Web.App.ContentManagement.Schema.HeaderWithForm
System.InvalidOperationException: The partial view 'UnknownComponent' was not found. The following locations were searched:
/Views/Storyblok/UnknownComponent.cshtml
/Views/Shared/UnknownComponent.cshtml
/Pages/Shared/UnknownComponent.cshtml
/Views/Storyblok/Templates/UnknownComponent.cshtml
   at Microsoft.AspNetCore.Mvc.ViewFeatures.HtmlHelper.RenderPartialCoreAsync(String partialViewName, Object model, ViewDataDictionary viewData, TextWriter writer)
   at Microsoft.AspNetCore.Mvc.ViewFeatures.HtmlHelper.PartialAsync(String partialViewName, Object model, ViewDataDictionary viewData)
   at AspNetCoreGeneratedDocument.Views_Storyblok_Templates_HeaderWithForm.ExecuteAsync() in /opt/buildagent/work/4f3823c9376ca8ec/source/Octopus.Public.Web/Views/Storyblok/Templates/HeaderWithForm.cshtml:line 11
   at Microsoft.AspNetCore.Mvc.Razor.RazorView.RenderPageCoreAsync(IRazorPage page, ViewContext context)
   at Microsoft.AspNetCore.Mvc.Razor.RazorView.RenderPageAsync(IRazorPage page, ViewContext context, Boolean invokeViewStarts)
   at Microsoft.AspNetCore.Mvc.Razor.RazorView.RenderAsync(ViewContext context)
   at Microsoft.AspNetCore.Mvc.ViewFeatures.HtmlHelper.RenderPartialCoreAsync(String partialViewName, Object model, ViewDataDictionary viewData, TextWriter writer)
   at Microsoft.AspNetCore.Mvc.ViewFeatures.HtmlHelper.PartialAsync(String partialViewName, Object model, ViewDataDictionary viewData)
   at AspNetCoreGeneratedDocument.Views_Storyblok_Templates__Component.ExecuteAsync() in /opt/buildagent/work/4f3823c9376ca8ec/source/Octopus.Public.Web/Views/Storyblok/Templates/_Component.cshtml:line 18
Powerful DevOps automation
Octopus Deploy makes it easy to automate your deployments and operations runbooks from a single place, helping you ship code faster, improve reliability, and break down dev & ops silos.
Reduce Friction & Save Time
Performing deployments the old way is hard work
Deploying code manually is risky and cumbersome
Manual app deployments introduce the potential for human error and inconsistencies. They're also unreliable and not easily repeatable.
Lack of visibility makes issue diagnosis difficult
Not knowing what version of your software is deployed to your environments makes problems difficult to diagnose.
Complex deployments can fail, resulting in downtime
There's nothing worse than a failed deployment, especially when it results in downtime that could have been avoided and rolled back to a stable version quickly.
"
Implementing Octopus Deploy into our software delivery lifecycle has significantly reduced the complexity, errors, and man-power required to deploy applications. ⭐⭐⭐⭐⭐
Michael Knopf

⭐⭐⭐⭐⭐
Solve your complex deployment problems with a tool trusted by the most respected organizations in the world.
With powerful DevOps automation features, Octopus is suitable for teams of all sizes, from bootstrapped software start-ups, to multinational enterprises.
Trusted by the best
We've reduced the complexity of deploying code for more than 25,000 companies, including: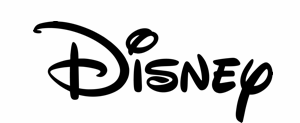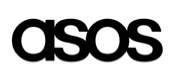 Power Operations
Introduce automation and drive efficiency
Empower your developers, release managers, and operation teams to bring automation into a single platform for consistency across deployment.