Automated deployment from Jenkins
Octopus is the easiest way to automate complex deployments from Jenkins when your Jenkins build completes.
Jenkins is an extendable, open-source continuous integration server. You can use Jenkins to compile and test your code, and then have it trigger deployments in Octopus Deploy.
Just like Jenkins makes build automation easy, Octopus Deploy makes deployment automation easy. Where Jenkins is designed to run a given build on a single build server, Octopus can deploy to hundreds of machines in parallel.
Jenkins builds the code and runs tests, while Octopus takes care of:
Distributing applications to all the remote machines, securely
Environment-specific configuration, like connection strings
Configuring IIS and Tomcat sites and installing Windows Services
Doing all of the above across many machines in parallel
Learn more about connecting Jenkins with Octopus.
Create packages and push to Octopus
Have Jenkins compile the code, run tests, then bundle your application into a package that Octopus can deploy.

Create your release
Have Jenkins trigger an Octopus deployment to a Dev environment after every build, by calling our cross-platform Octo command line tools to create releases and deploy releases.

Third party plugin
An open source plugin for Jenkins provides built-in steps to create and deploy releases.
Package anything
Package your application into a ZIP, .tar.gz, JAR/WAR or NuGet package.
Fail build if deployment fails
Have Jenkins automatically fail the build if the deployment in Octopus fails.
Continuous Delivery
Leverage Jenkins and Octopus to implement full continuous delivery pipelines.
Creating happy deployments at more than 25,000 companies, including: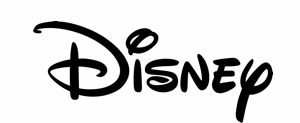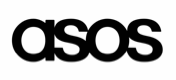 Shout out to @OctopusDeploy for making their software so easy to work with. Just upgraded a 2 year out of date instance and migrated it to a new server and it worked with no effort beyond what their documentation said to do.

Alex Dent
@DevOpsDent
We've been overhauling our internal infrastructure and back-end systems over the past month, including a move back to full @OctopusDeploy deployments; rediscovering how nice it is to have a platform-agnostic orchestrator that can deploy practically anything, anywhere ❤

Nicholas Blumhardt
@nblumhardt
Tools like @OctopusDeploy can be great in enabling culture change, we've been able to scale and improve our configuration story since we started using it https://buff.ly/2JyRmTY

Niel Chalk
@_neilch
Give your team a single place to release, deploy and operate your software.
Octopus Server
Octopus on your infrastructure.
Free for small teams, no time limits.
Download
Octopus Cloud
Octopus hosted by us.
Free 30-day trial.
Get started