Automate deployments from TFS & VSTS
The Octopus Deploy extension for TFS & VSTS is the most powerful way to automate deployments when your build completes, with end-to-end traceability.
Octopus deployments in the VSTS dashboard
Connect your TFS/VSTS dashboard to Octopus, and use our dashboard widget to display the status of your Octopus deployments all from the comfort of your project dashboard.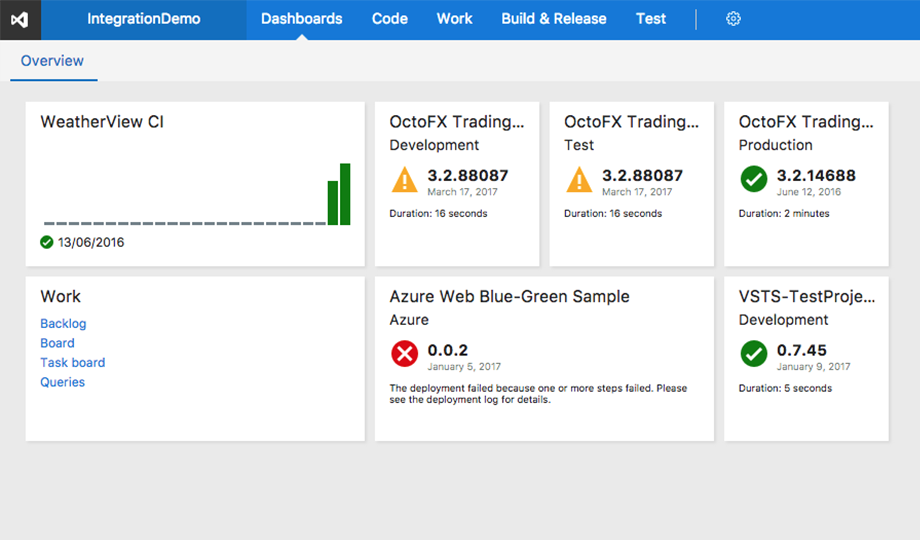 Push packages to Octopus Deploy
Complete your build, test and package workflow by using the Push Packages to Octopus task. There is the option to select which Octopus instance to push the package to, replace packages and add additional arguments.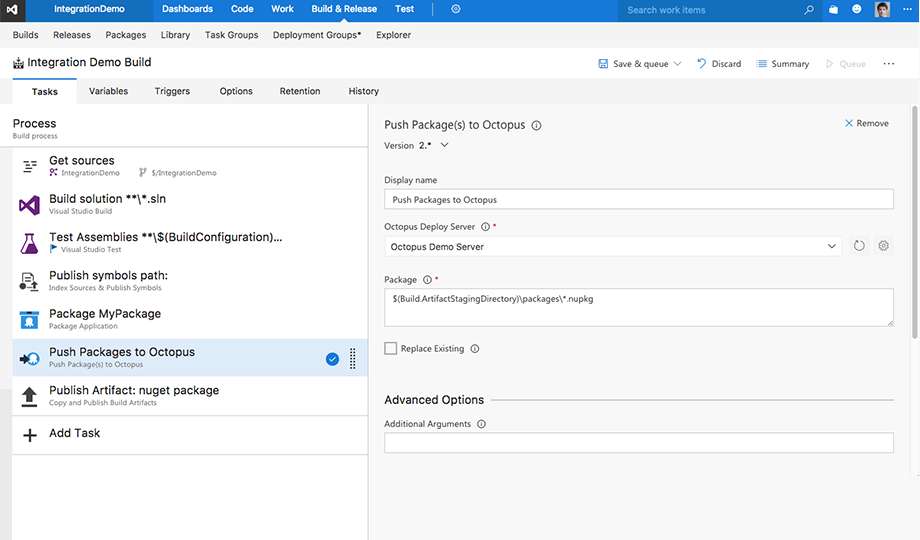 Create releases, deploy and promote continuously
All the tasks you need to perform a deployment in Octopus are available in VSTS. Each task provides a number of options including which instance to deploy to and options for channels and tenanted deployments.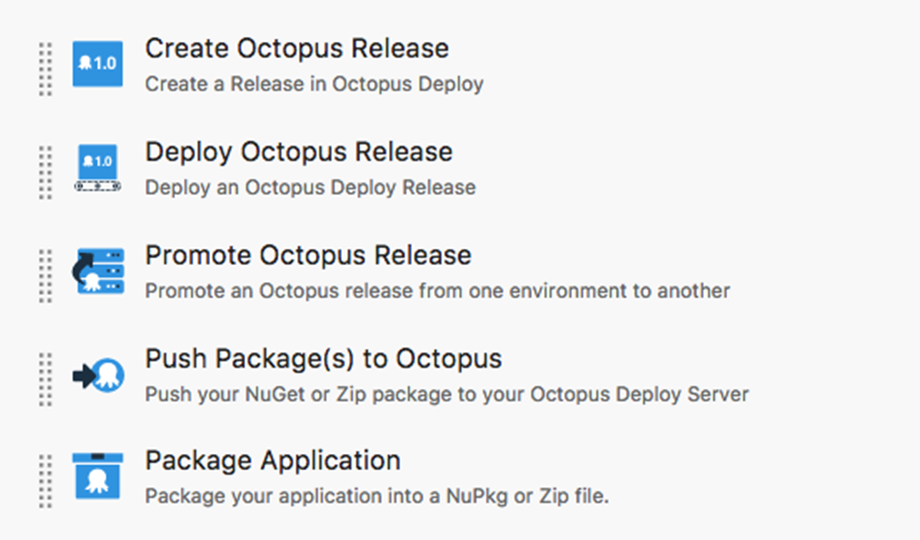 Work items and commits in release notes
Create transparency and traceability by adding work items and comments when creating a release in VSTS. The work items and comments can be viewed in the release summary in your Octopus instance.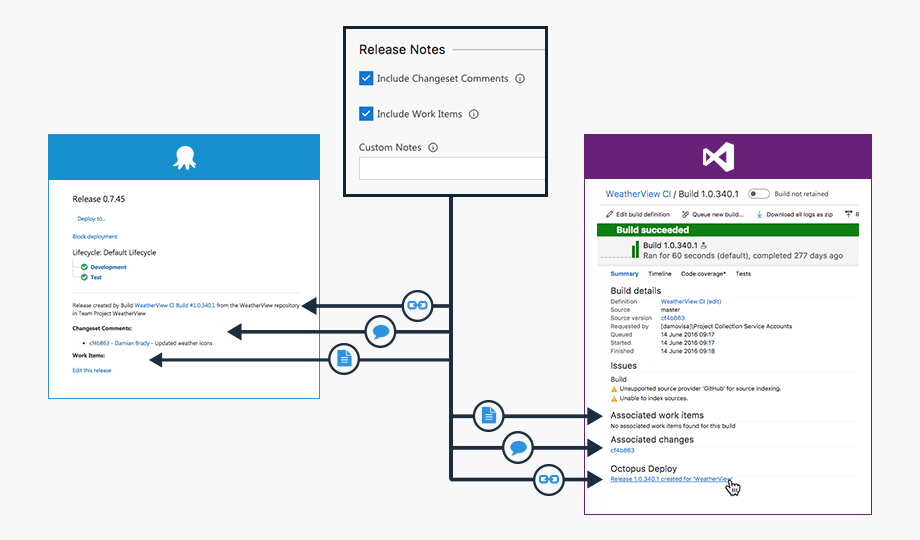 Works with Build & Release Management
The Octopus tasks can be called either directly from Team Build, or from Release Management within VSTS. This makes it possible to use Release Management for high-level release approvals, but get all the benefits of Octopus (multi-tenant deployments, on-premises deployments, etc.) at deployment time.

TFS 2015 & 2017
Install the extension on your on-premises deployment of TFS 2015 (Update 2) and TFS 2017 (Update 1).
VSTS (TFS in the cloud)
The extension installs easily into your cloud-hosted VSTS environment.
Full VSTS integration
We provide all VSTS tasks required to deploy, including options for multi-tenanted deployments.
Not one person I know who's used @OctopusDeploy has ever said anything other than good stuff and sing its praises - whilst interviewing candidates a few have actually asked are we using it - great software.

— Gregor Suttie (@gregor_suttie) August, 1 2018
Tools like @OctopusDeploy can be great in enabling culture change, we've been able to scale and improve our configuration story since we started using it.

— Neil Chalk (@_neilch) July 19, 2018