Hello! We make Octopus Deploy.
We think that teams build better software when they get feedback from real users, and that means deploying it to production often.
Deploying software is fundamentally different to compiling it. While build servers, bug trackers and source control systems might consider "deployment" a checkbox feature, Octopus Deploy takes it to a whole new level. Reliably deploying software is an art, and one that we've spent 7 years perfecting. We've put everything we've learned into Octopus Deploy, and today it helps teams in over 20,000 companies to deliver working software to production faster than they did before.
18,000,000+

Deployments to date
120,000+

Octopus server users
289,000+

Machines running Tentacle
Our story
We're bootstrapped, not VC-funded. Without VC's, there's no exit plan, and no artificial growth. We get to continually invest into product & support, not sales & marketing. For us, it's all about the journey and building something that will last forever and that makes our customers happy they chose Octopus. In 2017 we were the #3 fastest growing company in Australia, and while that sounds like we've grown quickly, we've done it conservatively and organically. We're profitable and we'll be around for a long time.
Octopus Deploy began as a spare time project in 2010, based on our experiences with the difficulty of deploying software and delivering projects when consulting to enterprises. After two years of coding nights and weekends and answering support tickets, it got enough traction that in 2012 it became a full time job. Now, it employs 53 people, and more teams around the world use Octopus Deploy than any other release automation tool.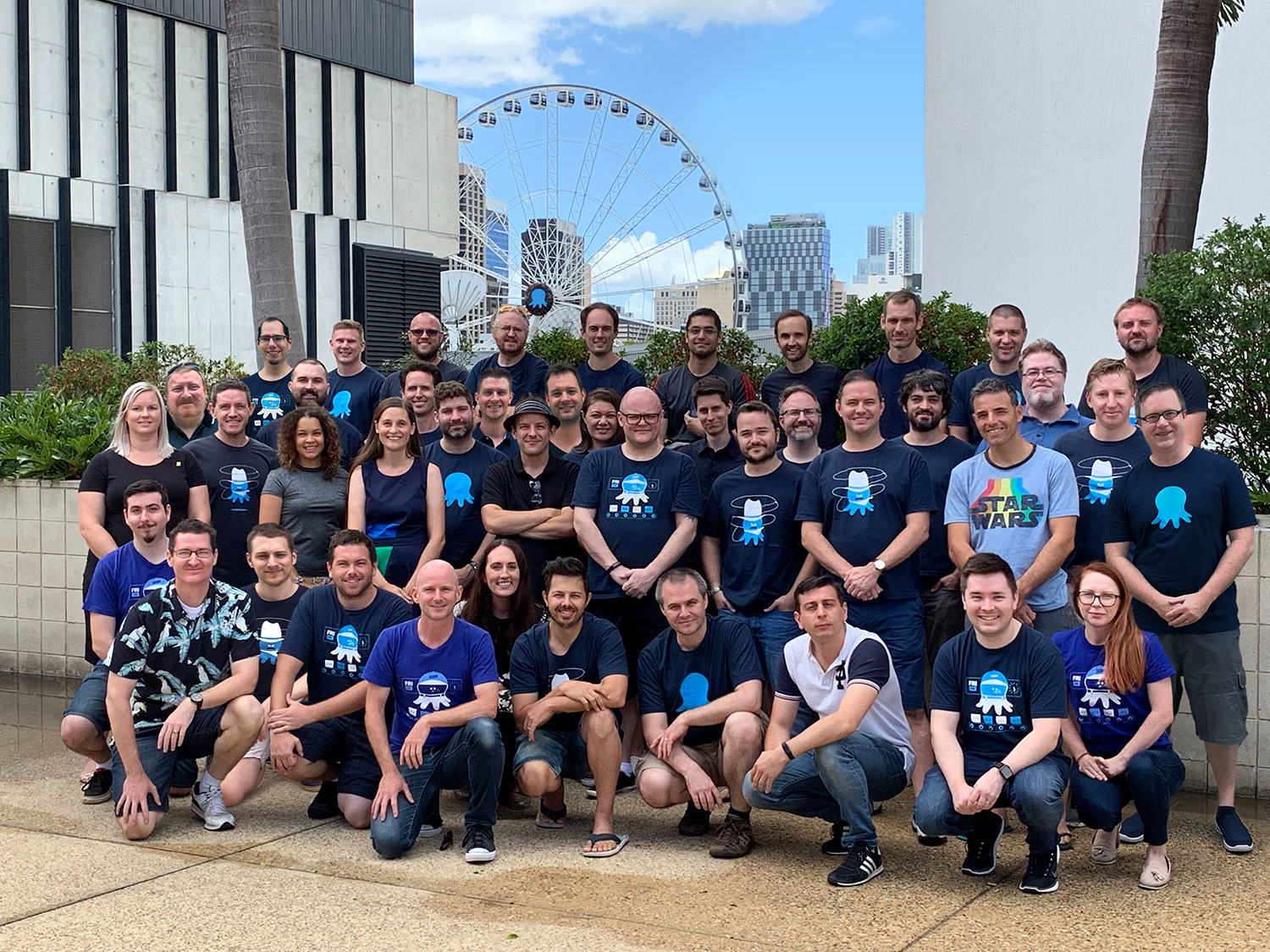 Meet our team
We've built a place where passionate people are given the trust and freedom to do their best work. While we have a small office in Brisbane, Australia, our remote-first approach to work enables our team to work wherever is most productive for them. For most of us, that means working from home. Much of the team is in Australia, but we also welcome teammates from the UK, US and even Argentina.