What's New in Octopus Deploy
Octopus introduces Jira integration, build information and work item tracking, better release notes, a new way to organise your Octopus resources called Spaces, and first-class Kubernetes support.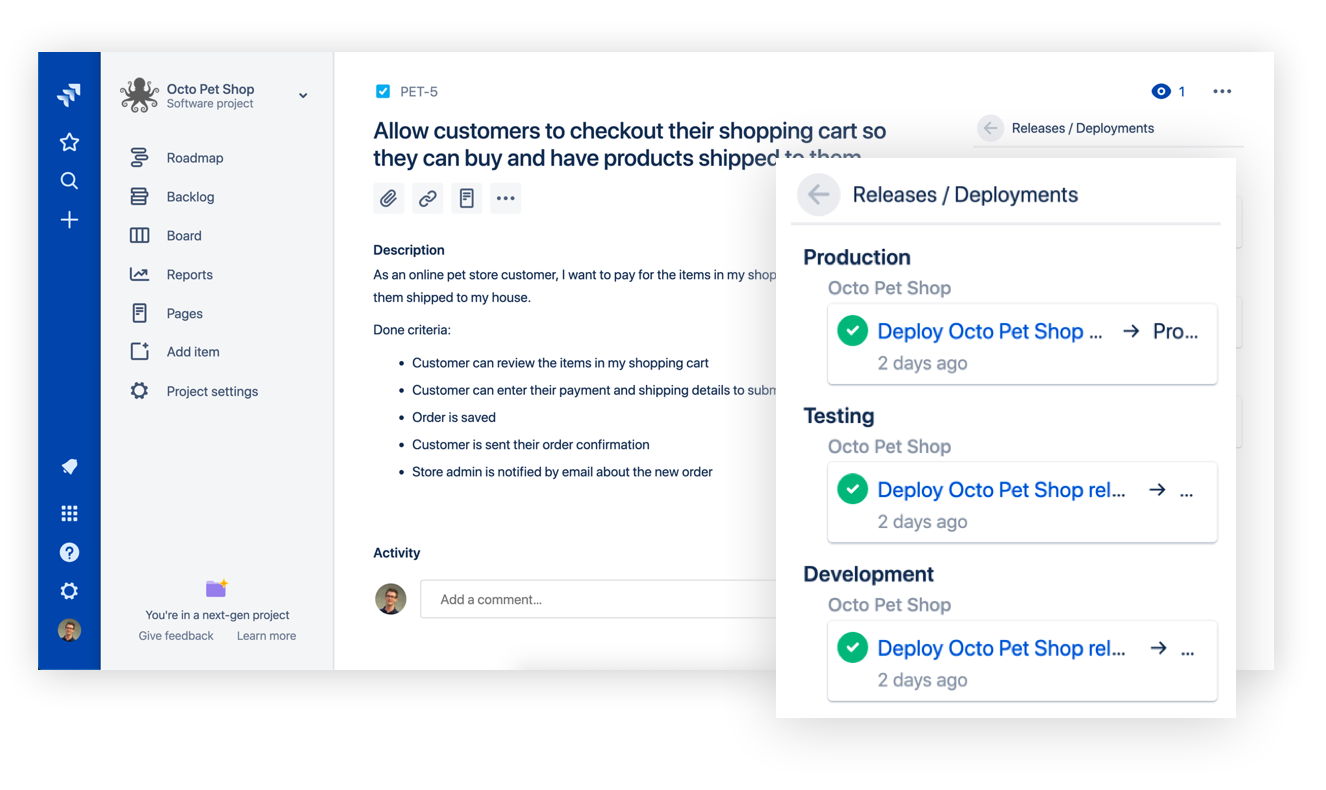 Done means deployed to production. Our new Octopus plugin for Jira Cloud enables teams to see the status of their releases and deployments directly in their Jira issues with deep links back to Octopus for further details. This enables greater visibility and insight for your team and company in the tool that they're most comfortable with.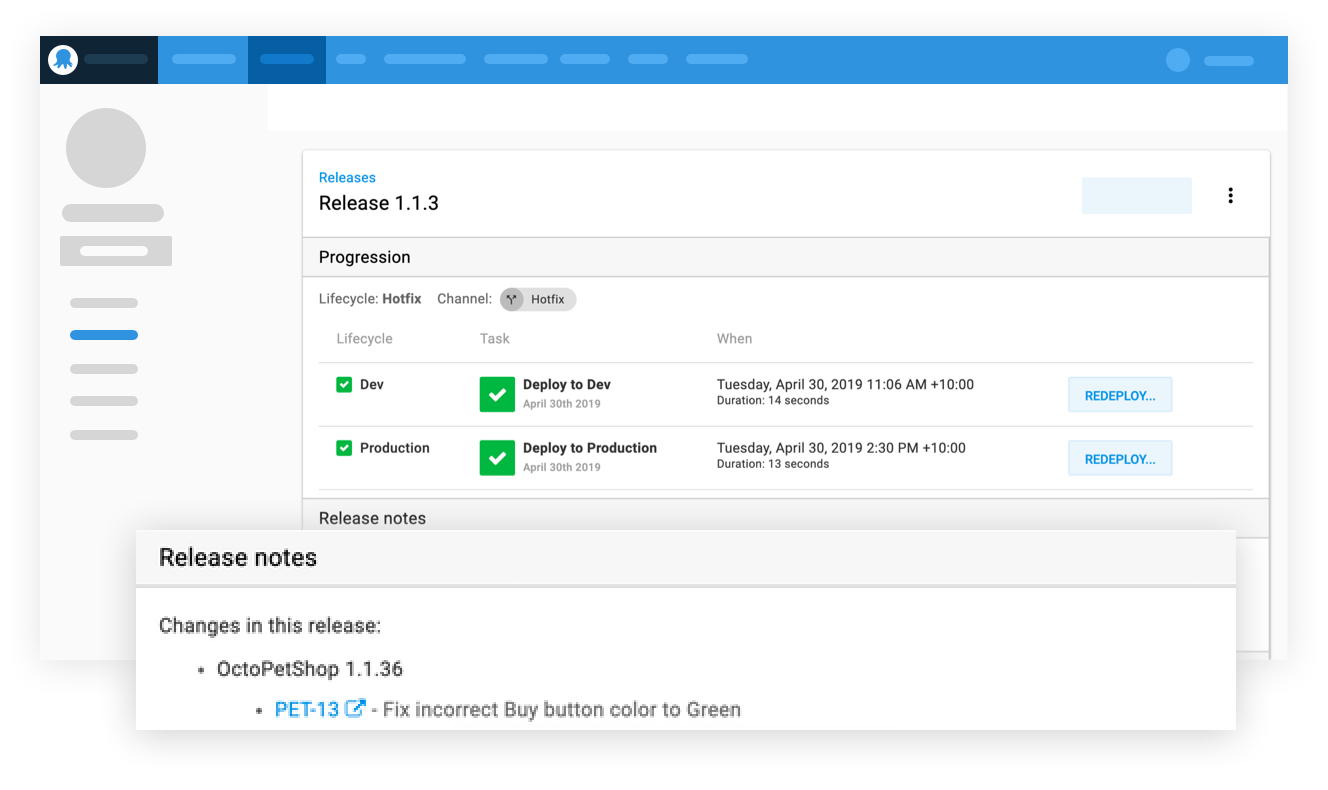 Software usually runs through a CI/CD pipeline on its way to production. Developers push code to repositories like GitHub, and build servers like Azure DevOps and TeamCity, build it, and finally, Octopus deploys it. Traditionally, the linkages between each of those steps can get lost.
With the introduction of our build information and work item tracking, it's now possible to see build, commit and issue details directly in Octopus. This allows teams to view the issues and build details that contributed to a release giving end-to-end traceability from issue to production. You can even click deep links for more information.
This feature shipped with support for GitHub Issues, Jira Issues and support for Azure DevOps is coming soon.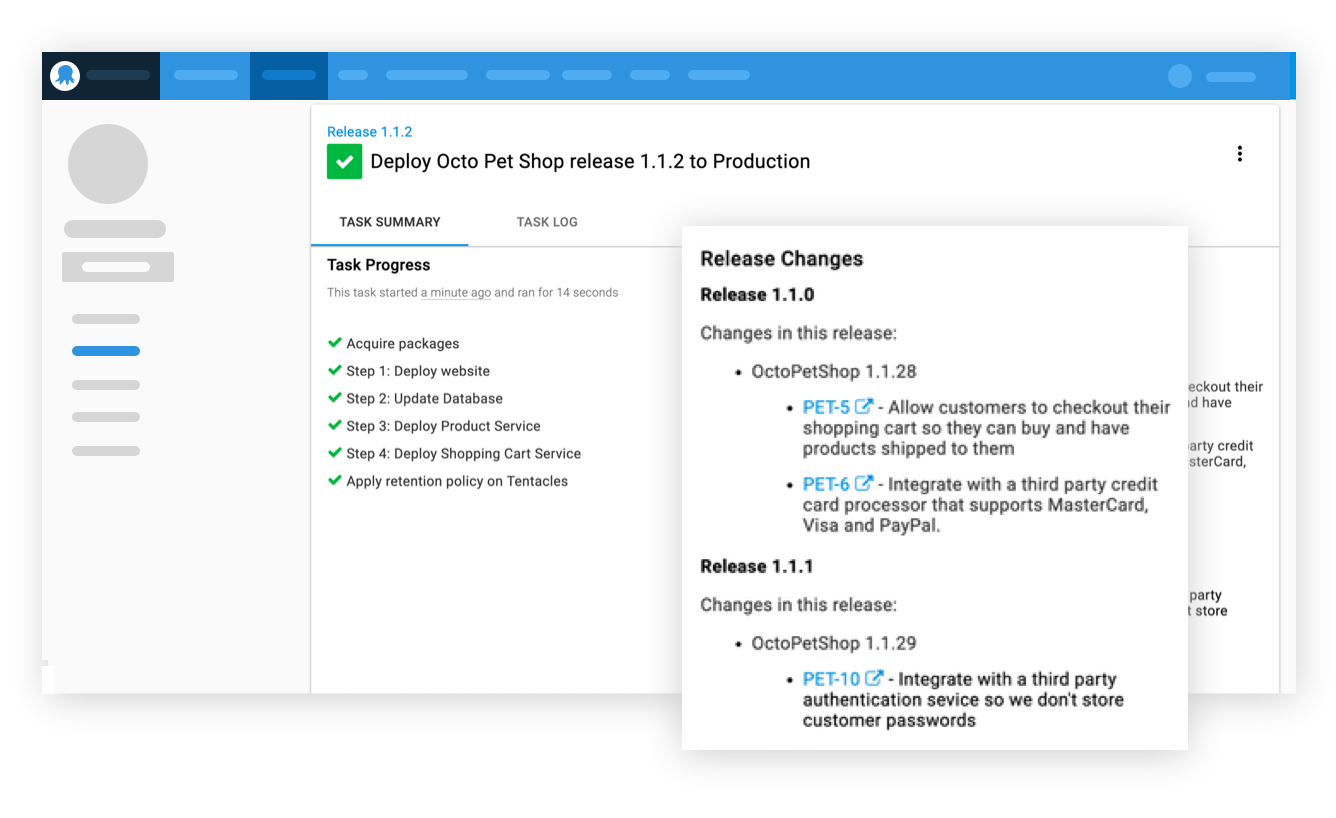 Release notes are a great way to help your team and customers understand what's new in production. This is generally a manual process and can involve talking to numerous teams and reviewing project tracking tools and source code repos.
Octopus has simplified this process by leveraging metadata from your source code commits and build process to determine what's new in an environment. It can show you which issues and changes are new since your last deployment. You can even share this with your team on Slack or send it to your customers via email.
This feature shipped with support for GitHub Issues, Jira Issues and support for Azure DevOps is coming soon.
Spaces is a new way to organize your Octopus Server, making it easy to group your projects, environments and most other things into a space for each team. It's like moving teams from a large open plan office to private offices.
Spaces are useful for teams who have a large number of projects, environments, or tenants, and often have trouble finding the resources that are important to them. They eliminate distractions and enable teams to focus on what matters to them.
Another great benefit of Spaces is that it is a permissions boundary, simplifying the configuration of teams and roles. Octopus Server admins can delegate responsibility to "Space Managers" who are given full access to manage a space. They can define who is allowed to deploy to production and do other things within their space, without affecting teams in other spaces.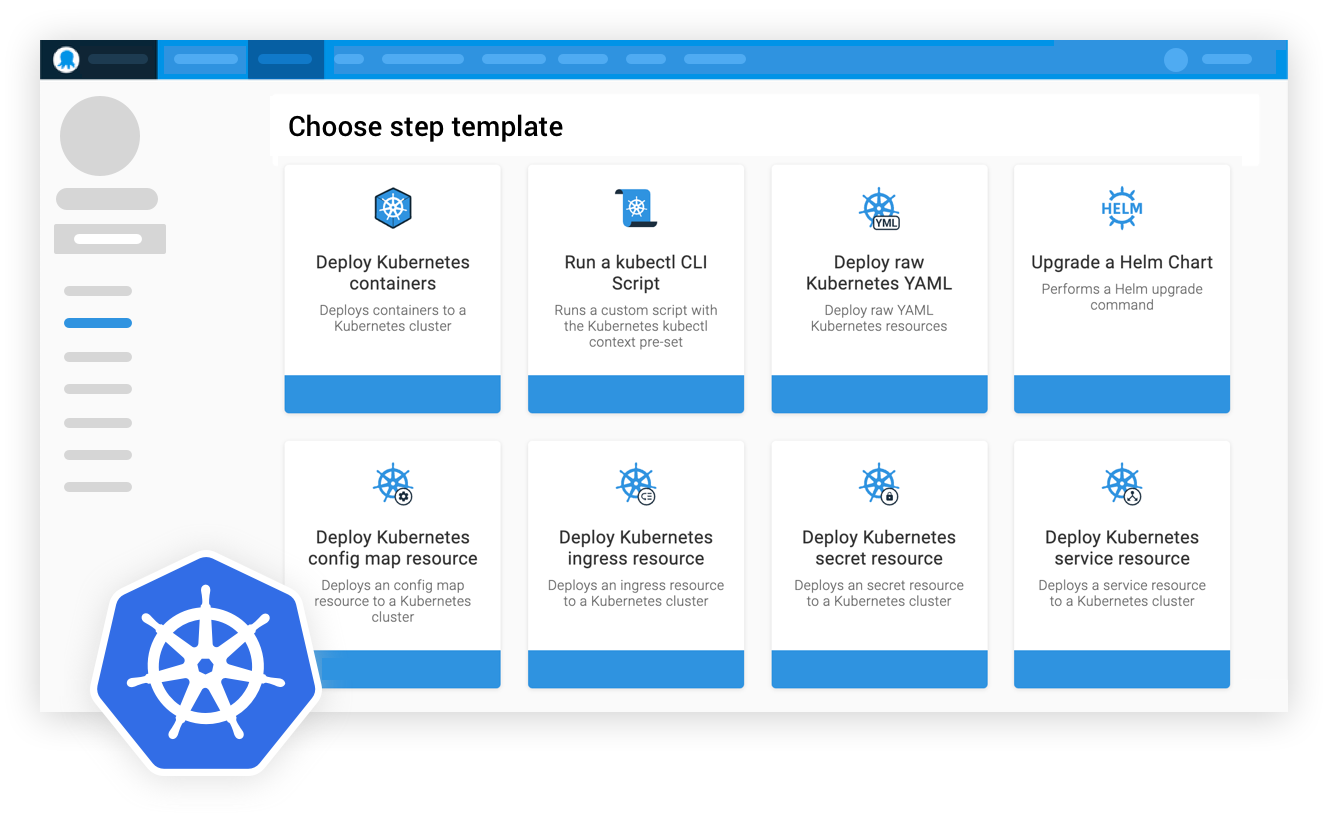 Octopus helps teams adopt and scale Kubernetes. Teams new to Kubernetes can use our rich step templates to get started quickly, and experienced teams can pick the strategy that suits them: full-control with kubectl or first-class HELM support. You can work with as much or as little YAML as you prefer, and time-saving deployment strategies help you get started faster.
Our Kubernetes support builds upon Octopus fundamentals that enable you to deploy releases in a repeatable and reliable manner. Things like promoting releases through environments like Dev and Test before deploying to Production, comprehensive variable management with scoping rules and secret storage, and separating the design time process of building a deployment from the deploy time process of selecting package versions. What this means is that as you roll out new versions of your containers and Octopus will update your YAML for you.
All of these features enable teams to create a roadmap for adopting Kubernetes that works for them.