Repeatable, reliable deployments
Manage releases, automate complex application deployments, and automate routine and emergency operations tasks.
Octopus Server is free for small teams. Octopus Cloud has a free 30-day trial, no credit card required.
Octopus in your continuous delivery pipeline
You already have a source control system and a build server. Octopus doesn't replace these, we turbocharge them. We allow the build server to focus on what it does best: compiling code and running tests, while Octopus takes care of deploying and promoting releases between environments, automating deployments, and automating the operations tasks that keep the software running.
See how Octopus Deploy completes your CI/CD pipeline.
Automating the hardest parts of DevOps
Release management
Agile teams use Octopus to create a repeatable and reliable release promotion workflow, with all the permissions, approvals and auditing needed.
Deployment automation
DevOps teams use Octopus to automate even the most complicated deployments. Octopus comes with over 300+ deployment steps, and support for deployment patterns like Canary, Blue/Green and rolling deployments.
Operations runbooks
Disciplined operations teams use Octopus for both routine and emergency operations-centric tasks, such as disaster recovery, certificate renewals and testing backups and restores.
Creating happy deployments at more than 25,000 companies, including: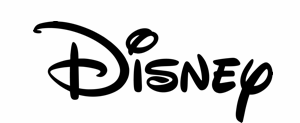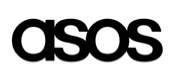 Shout out to @OctopusDeploy for making their software so easy to work with. Just upgraded a 2 year out of date instance and migrated it to a new server and it worked with no effort beyond what their documentation said to do.

Alex Dent
@DevOpsDent
We've been overhauling our internal infrastructure and back-end systems over the past month, including a move back to full @OctopusDeploy deployments; rediscovering how nice it is to have a platform-agnostic orchestrator that can deploy practically anything, anywhere ❤

Nicholas Blumhardt
@nblumhardt
Tools like @OctopusDeploy can be great in enabling culture change, we've been able to scale and improve our configuration story since we started using it https://buff.ly/2JyRmTY

Niel Chalk
@_neilch
Give your team a single place to release, deploy and operate your software.
Octopus Server
Octopus on your infrastructure.
Free for small teams, no time limits.
Download
Octopus Cloud
Octopus hosted by us.
Free 30-day trial.
Get started