Certificates can be downloaded from the Octopus Portal to your local machine. The certificate may be exported in any of the supported file-formats, or exactly as it was originally uploaded.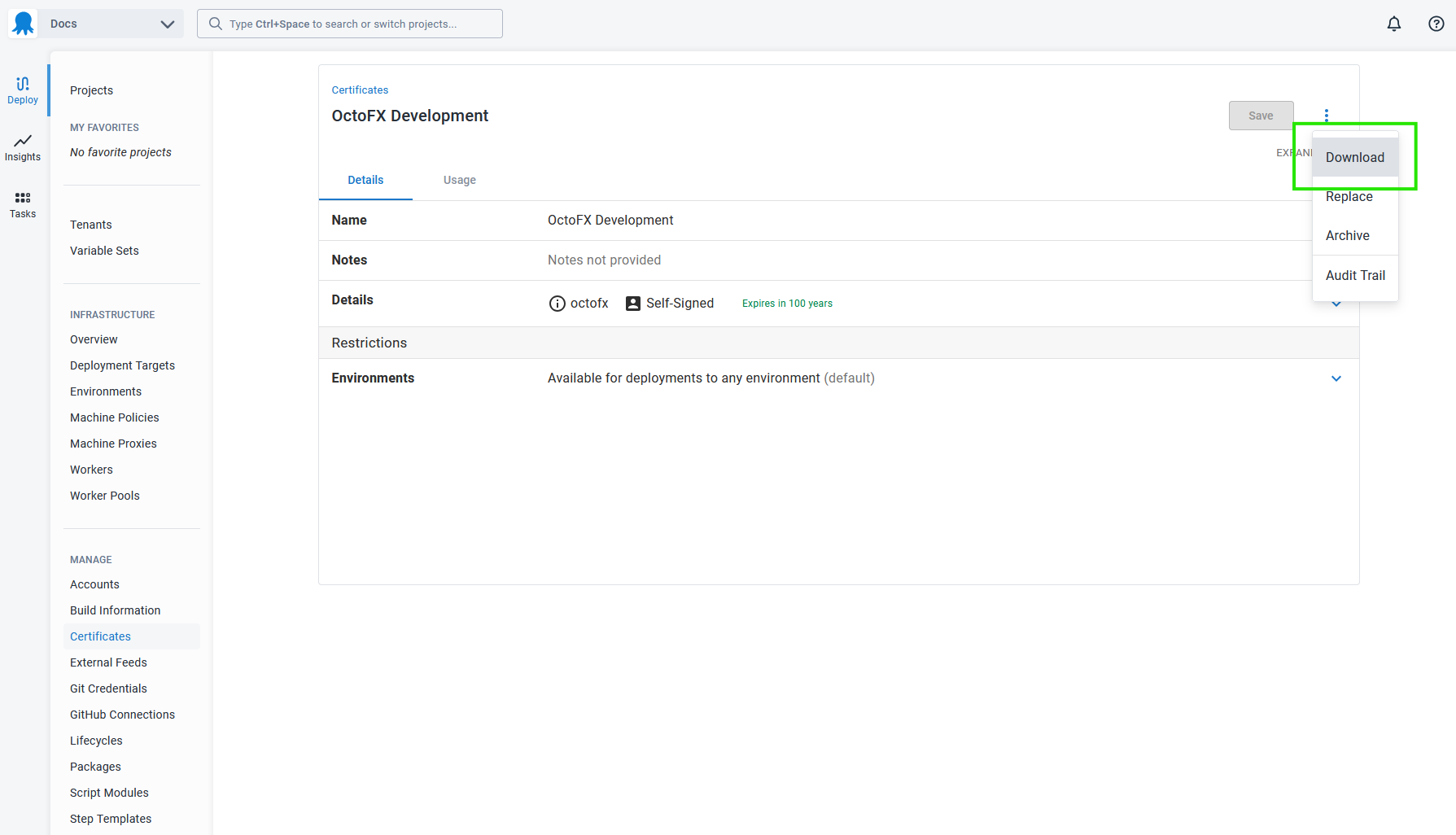 Private-keys
If the certificate includes a private-key, then user requires the Export certificate private-keys permission to download the certificate in a format which includes the private-key.
Exporting a certificate with a private-key will be audited.
Help us continuously improve
Please let us know if you have any feedback about this page.
Page updated on Sunday, January 1, 2023