The replace certificate feature is designed for the scenario where a new certificate has been obtained via a renewal process.
The new certificate will assume the ID of the previous certificate, meaning all referencing variables will now refer to the new certificate.
The previous certificate will be archived.
To replace a certificate, navigate to the certificate details page and click 'Replace':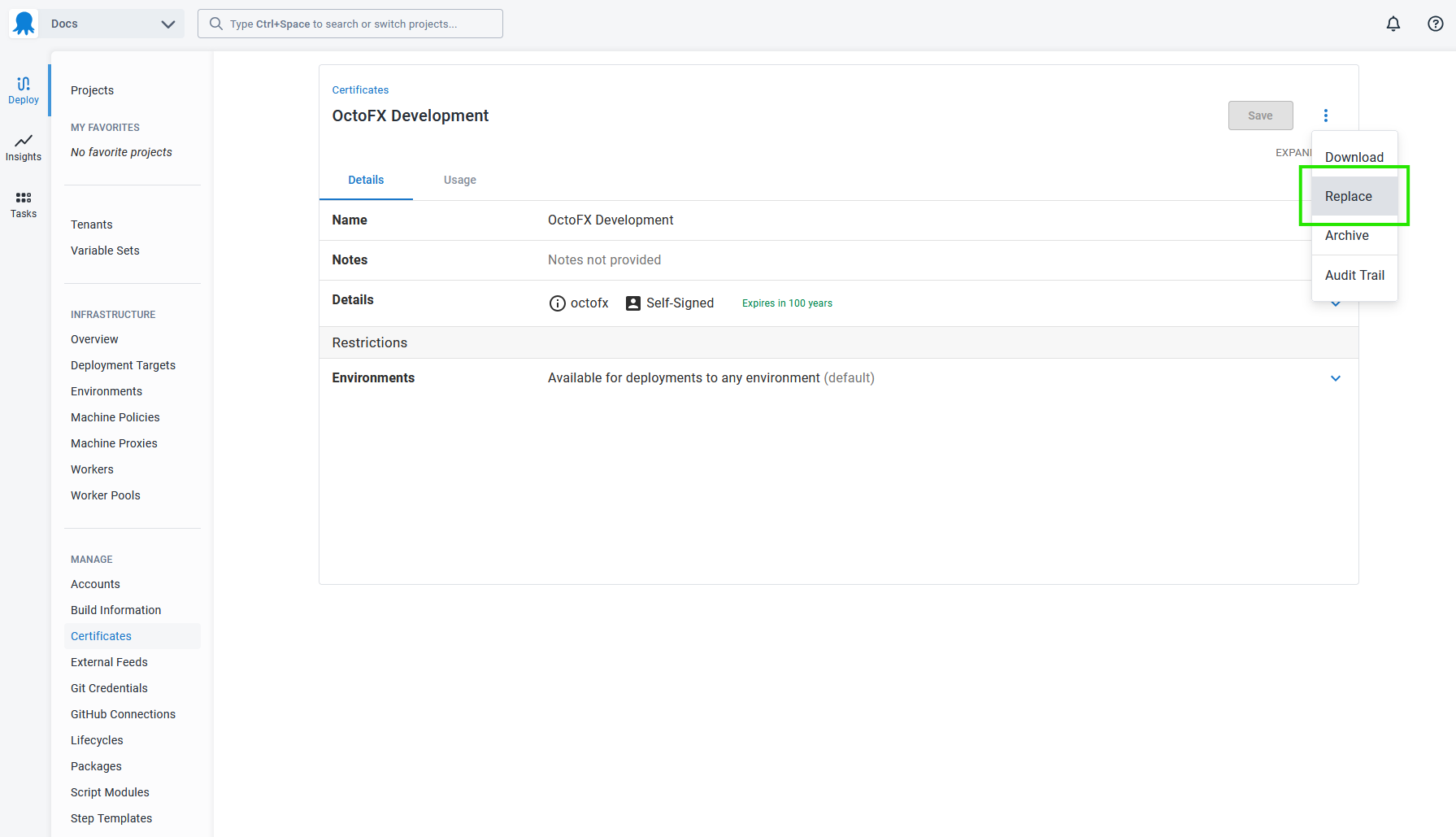 Select the replacement certificate file and password (if required):
Help us continuously improve
Please let us know if you have any feedback about this page.
Last updated Sunday, January 1, 2023